What is BBH I hear you ask? For those who don't know it is Bun Bo Hue (probably meant to be some squiggly lines above/below some of those letters but oh well). Now I may be biased as I am of Vietnamese heritage but I think Viet food is super. It is tasty, usually quite healthy, fresh and it's also quite cheap. Now ever since we went to Vietnam with my mum and brother, Ray has been on a mission to find good BBH. Not that anything would ever be the same as the real Hue experience. We arrived in Hue and it was cold, dark and raining. Mum told the taxi driver to take us to somewhere that has good BBH. And for a while there we wondered whether we had made a mistake as he drove us down little dark dirt roads... we finally arrived at what was a very basic structure, sheets of corrugated iron for the roof, no walls, plastic stools. We ordered our BBH and I tell you those steaming hot bowls of noodles that came out were amazing. We were hot, sweaty and very satisfied by the end.
Anyway our friend Bianca told us about a new Vietnamese restaurant that has opening in Glen Waverley so we thought we'd go check it out. The place is called Saigon Light and it looks quite new and clean, the staff quite friendly. I guess being new they're still ironing out a few problems. We'd just sat down and got our menus when a girl came up and asked if we were ready to order. Uh no... not yet. Then when we were ready to order we had to wait a bit to get someone's attention. I ordered prawn rice paper rolls to start, mini pancakes and an avocado smoothie. Ray of course got BBH.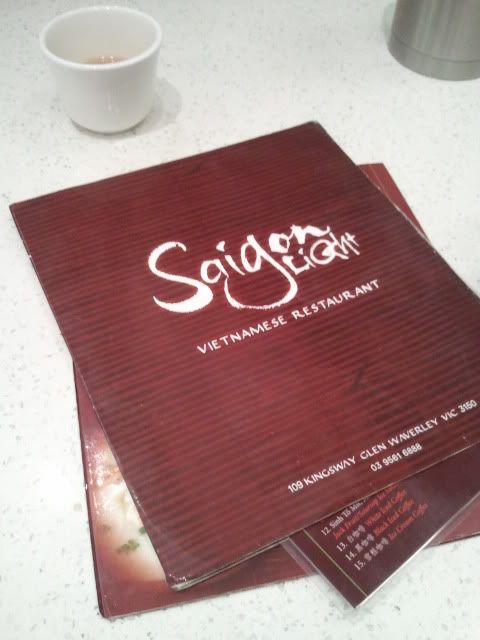 The sauces and salad stuff.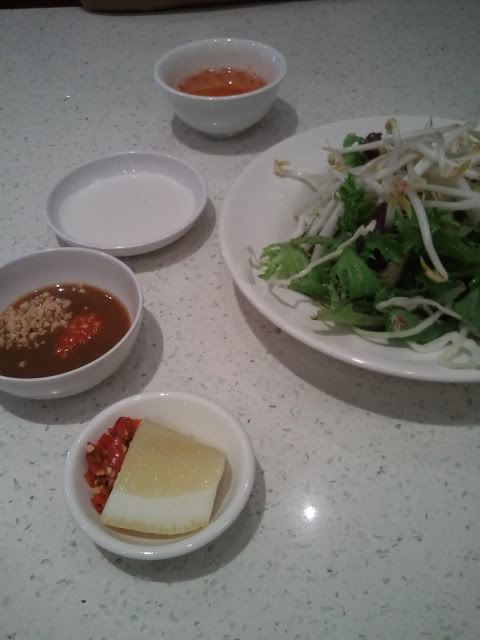 Rice paper rolls came out first, they were nothing special, just the usual thing you'd expect. There wasn't any mint in them though.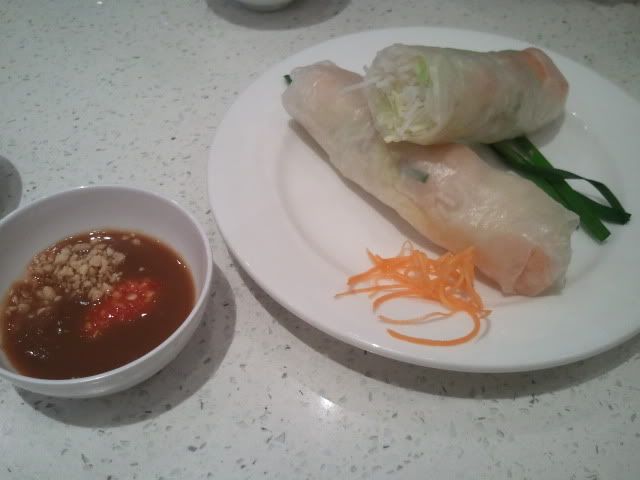 Next out came the BBH. I could tell by the lack of red colour it wouldn't be quite right for Ray, but the flavour was actually quite nice, a bit sweet. Definately not hot enough though. Ray is usually sweating like anything and blowing his nose after having BBH but this bowl didn't elicit any of the usual responses.
Next they brought out another plate of rice paper rolls by mistake. I then waited what seemed like aaages for my main dish. The man in charge noticed I didn't have it yet and asked what we were still waiting for then I presume he told the kitchen staff. My mini pancakes then came out promptly. They were like a mini version of Banh Xeo, but no meat. I enjoyed those, they were quite tasty with the fish sauce and a bit of coconut stuff.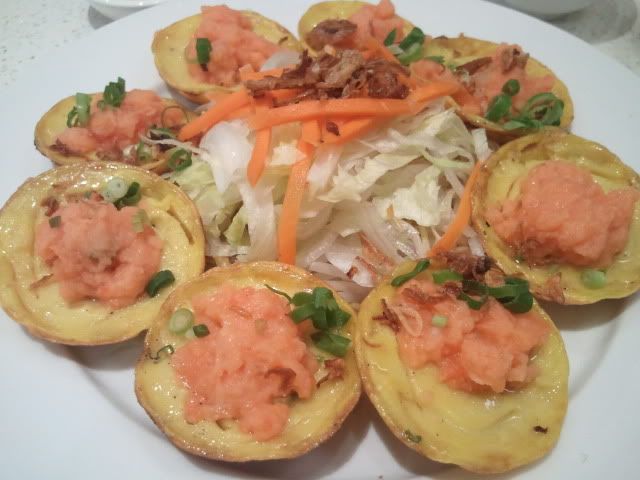 I was still waiting for my drink by the time we both finished eating. We had reminded them several times that it hadn't come out yet so that would be my only gripe with the place. And I do prefer for my drink to come out first so I can sip on it during the meal. Anyway, when it eventually came my avocado smoothie was delicious.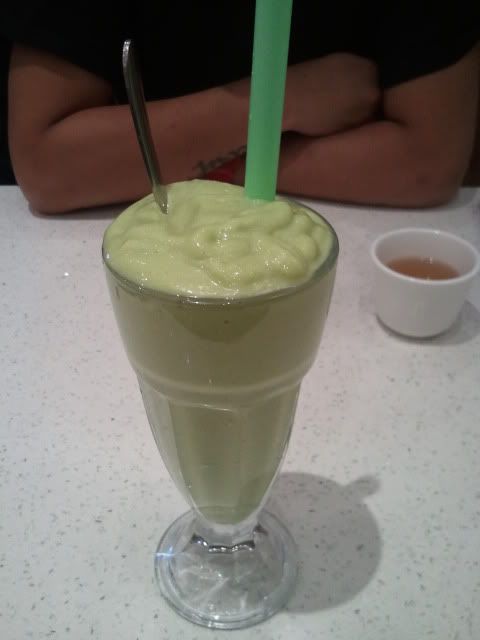 So all in all, the food was good but service could do with some work. We will return though.